CARVALHO CLOSING IN ON N/FOREST EXIT
Submitted by

content

on Wed, 02/09/2022 - 09:35
Nottingham Forest midfielder Joao Carvalho is on the verge of leaving the English Championship team. This is according to the latest reports coming out of the Greek media which stated that Olympiakos are keen on the player. The Specific report from Greek publication Sportime said that the midfielder is closing in on a move to Olympiakos.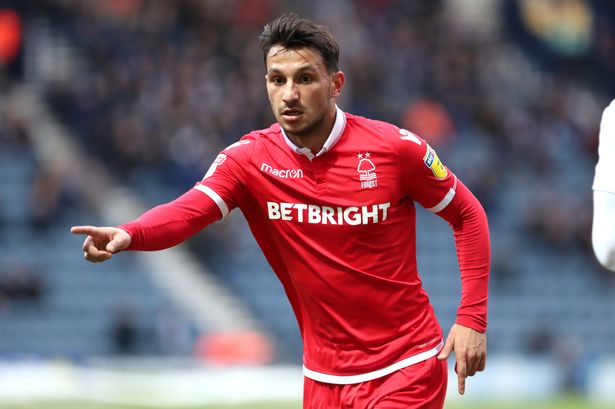 Carvalho, 24, has not been a regular in the Nottingham Forest starting XI this season. As a matter of fact, the Olympiakos target has played seven times for Nottingham Forest in the league this season. The player wants more playing time than what he has seen at Forest since the start of the season. To this effect, his agent is searching for opportunities for the midfielder. It has been stated that Greek champions Olympiakos want to sign him during the ongoing winter transfer window. The aforementioned Greek news outlet said that Olympiakos are working on a transfer for the Nottingham Forest player and that they are determined to get the signing of the 24-year-old over the line. The Greek champions have already opened talks with Nottingham Forest over the midfielder.
For now, Carvalho remains a player of Nottingham Forest who are in the race for the Championship playoffs at the moment. The Forest midfielder has not been given the permission to travel to complete the transfer to Olympiakos. Carvalho will definitely do his medical and the parties involved in the transfer will complete thee necessary paperwork before he can sign for the Greek club. As things stand, negotiation is on the right part and it looks like it would be a matter of when and not if the midfielder will leave Nottingham Forest to sign for Olympiakos in the Greek top flight.
Carvalho has a little under two weeks to leave English football for Olympiakos with the winter transfer window set to end at the end of this month.