THE STORY OF ULYSSES KOKKINOS AND SOUTH MELBOURNE HELLAS
Submitted by

content

on Sat, 12/10/2016 - 06:21
South Melbourne Hellas Football Club used to be one of the top sides in Australia.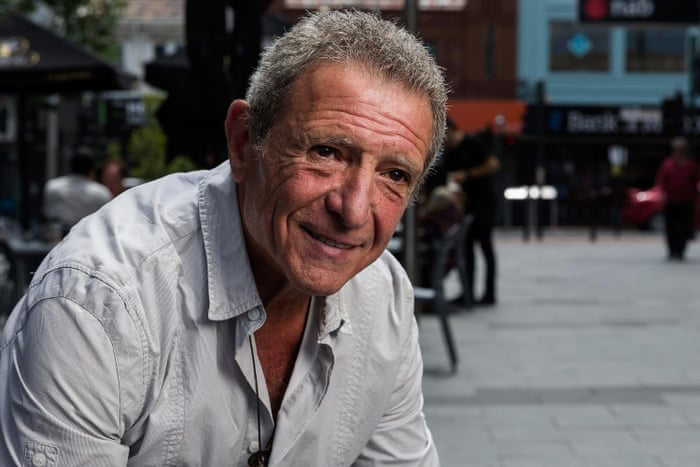 It has fed the Socceroos with 52 players including the current national team coach Ange Postecoglou. Postecoglou, who received the AFC coach of the year award in 2015, shares the same origin as Ulysses Kokkinos – a football legend in his time.
Melbourne Hellas reached the peak in Australian football, regularly pulling crowd in the 1960s and 1970s. However, more than anything else, Kokkinos had a very special place as he was loved to death.
He had a myth-like following with Greek fans standing to cheer on Kokkinos anytime he got the ball. The cult-like following the tireless striker had was described by a radio football analyst Ralph Barba.
"I'll never forget standing amongst the Hellas fans with my father. I've watched thousands of games in Australia and nobody, not Kewell or Cahill or Viduka got more adulation than Ulysses," Barba said, speaking of the extent of support the player had.
Kokkinos was born in Istanbul, Turkey. The player disclosed that he got no toys as a child except football; hence his amazing love for the game. Fenerbahce legend Lefteris Kucakandoniadis, another Greek, is credited with convincing Kokkinos' father to allow the would-be legend play football at Pera when Kokkinos played at the Mithatpasa Stadium.
As relations between Turkey and Greece turned hostile, Kokkinos and his family arrived Athens with five suitcases only, yet the player was not dismayed as he continued with hid football. Kokkinos, after brief Greek club football, ran away to Australia where after the initial struggled was signed by South Melbourne. The player made his debut at 18 years old, grabbing a brace.

His goalscoring and style of play, and his Greek nativity won all the fans over. Kokkinos moved to Greece when he signed for Panathinaikos but after a few issues he ran back to Australia. After playing for a while, he moved back to his Greece playing for Panserraikos, before he started travelling anywhere to play. He played for Melbourne Juventus, Sydney Hakoah, and Greek club Paniliakos FC. He would later return to Hellas where he made more fame in a career that spanned 16 years in 10 different clubs.
Kokkinos' career later went down the drain as he ventured into all sorts of vices and had to serve jail terms a few times. Today he is a hall of famer and legend of the club that brought him fame like never known in football – South Melbourne Hellas.